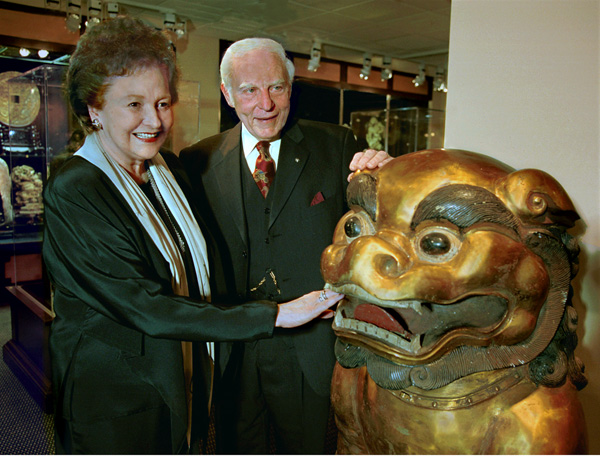 History of the Belz Museum:
Mr. Jack Belz, chairman and CEO of Belz Enterprises, and his wife Marilyn, began collecting Asian art in 1968 when the couple wandered into an Asian art gallery in Los Angeles. After several years, their collection had grown significantly. It wasn't until 1995 that the idea for a museum sparked. That year, Jack Belz had agreed to donate some of their collection to a temporary exhibition at the Pink Palace Museum in Memphis. The display was part of a complementary exhibit to the Wonders: Imperial Tombs of China exhibition taking place at the Cook Convention Center. By 1998 the foundation had been established and the museum was originally named Peabody Place Museum. Today, the collection at Belz Museum serves as a testament to their love of collecting.
Admission:
Adults – $6
Seniors – $5
Students – $4
(Children under 5 Free)
Museum Hours:
WED – FRI: 10AM – 5PM
SAT – SUN: 12 – 5PM
LAST TICKET SOLD
ONE HOUR PRIOR TO CLOSE
Closed: Mondays, Tuesdays, and Major Holidays
Additional group rates and discounts are available. Advanced reservations are required. Please call 901-523-2787
Welcome from Jack and Marilyn Belz
"Our planet is home to a marvelous diversity of cultures with rich artistic and historic legacies. The intricate creations of Chinese artists rank among the most inspiring. These artworks are frequently crafted of rare and precious materials, which reveal an enormous patience and painstaking execution.
We have some of our favorite examples of Chinese artistry in this museum, along with other artistic treasures including Judaica, Russian lacquer boxes, contemporary glass, Italian mosaics, mineral specimens, and scholar's rocks. These rare objects reflect our collective humanity in very special ways. We hope you enjoy them as much as we have."
– Mr. Jack Belz